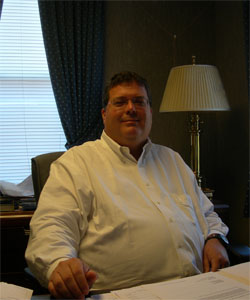 Hello, and thanks for visiting our internet site.
I'm Daniel Clock, president of F. North Clark, a comprehensive insurance provider that has been serving and protecting our friends and neighbors in Litchfield County and other parts of Connecticut for more than 137 years. Chances are good that you and I already know one another - I am proud to say that Litchfield is my home town - but if not, my team and I will certainly look forward to meeting you personally, and helping with all your insurance needs.
I invite you to spend some time here on our site. Get to know the entire F. North Clark team of insurance specialists. Discover all the types of insurance products we can provide - life, health, property, auto, boat, you name it. And judge us by the quality of our service and the fine insurance companies we are fortunate to represent. Now, start getting to know us and all we can do for you.